SUPPLEMENT FACTS


Serving Size: 2 capsules
Serving per container: 30 servings
Amount Per Serving DV%
-----------------------------------------------------------------------------------------------------
Quercetin 500 mg †
-----------------------------------------------------------------------------------------------------
Bromelain 250 mg †
(Enzyme activity: 2400 GDU [Gelatin Digesting Units] per gram)
-----------------------------------------------------------------------------------------------------
† Daily Values Not Established.


Other Ingredients
: Modified cellulose (vegetarian capsule), rice powder, magnesium stearate (vegetable source), silicon dioxide.


Suggested Use
: Take 2 capsules daily, preferably between meals. For added benefit take 2 capsules up to 3 times daily.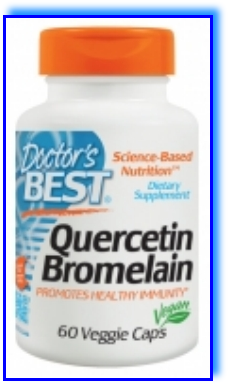 Quercetin Bromelain
Quercetin


Quercetin belongs to the flavonol subgroup of bioflavonoids, a class of compounds that are widely (and colorfully) distributed in plants commonly consumed in the human diet. A brilliant bright yellow compound in its isolated form, quercetin is found in especially high levels (per serving) in onions, kale, tomatoes, and apples.
1
Flavonols, including quercetin, are believed to present specific actions in contributing to the widely known health benefits of fruit and vegetable consumption.
2, 3



Bromelain


Bromelain is an enzyme complex derived from the pineapple stem. (Note: G.D.U. stands for "Gelatin-Digesting Units," a commonly accepted measure of enzyme activity).
Flavonoids
are some of the most abundant and diversely acting ingredients in nature. Despite a staggering accumulation of quercetin literature to date, there is still a long way to go in clinically studying this compound to confirm the preclinical evidence that suggests numerous avenues of health promotion. While the initial focus was on the radical-scavenging abilities of quercetin, it is still unclear to what extent the potential of this characteristic is realized within the human body. Nonetheless, the totality of notable scientific studies together indicates benefits of increased dietary quercetin.
Benefits
Note:

Quercetin/Bromelain should be used with caution in individuals on anticoagulant therapy.

Studies of quercetin's potential to modify drug metabolism have yielded inconsistent results between in vitro and in vivo work. For example, quercetin has been shown in vitro to inhibit CYP2C8 (a metabolic enzyme), yet in a clinical study of quercetin's effects on the metabolism of rosiglitazone (a drug metabolized by CYP2C8), 3 weeks of quercetin supplementation did not impact the subsequent pharmacokinetics of rosiglitazone.
20


Consult your health care provider if you are concerned with potential interactions between quercetin and any medications you may be taking.
* These statements have not been evaluated by the
Food and Drug Administration.
This product is not intended to diagnose, treat, cure, or prevent any disease
1. Hollman, P. and I. Arts, J Sci Food Agr, 2000. 80(2000): p. 1081-1093.
2. Woodman, O.L. and E. Chan, Clin Exp Pharmacol Physiol, 2004.
3. Wang, L., et al., J Agric Food Chem, 2006. 54(26): p. 9798-9804.
4. Hertog, M.G., et al., Lancet, 1993. 342(8878): p. 1007-11.
5. Loke, W.M., et al., Am J Clin Nutr, 2008. 88(4): p. 1018-25.
6. Alcocer, F., et al., Surgery, 2002. 131(2): p. 198-204.
7. Egert, S., et al., J Nutr, 2008. 138(9): p. 1615-21.
8. Jin, F., et al., Eur J Clin Nutr, 2010. 64(7): p. 692-7.
9. Egert, S., et al., Br J Nutr, 2009. 102(7): p. 1065-74.
10. Egert, S., et al., J Nutr, 2010. 140(2): p. 278-84.
11. Knekt, P., et al., Am J Clin Nutr, 2002. 76(3): p. 560-8.
12. Heinz, S.A., et al., Pharmacol Res, 2010. 62(3): p. 237-42.
13. Joskova, M., S. Franova, and V. Sadlonova, Bratisl Lek Listy, 2011.
14. Park, H.J., et al., 2009. 9(3): p. 261-7.
15. Secor, E.R., Jr., et al., Cell Immunol, 2005. 237(1): p. 68-75.
16. Kelly, G.S., Quercetin. Monograph. Altern Med Rev, 2011.
17. MacRae, H.S. and K.M. Mefferd, Int J Sport Nutr Exerc Metab, 2006.
18. Shoskes, D.A. and J.C. Nickel, Urol Clin North Am, 2011. 38(3): p. 279-84.
19. Shoskes, D.A., et al., Urology, 1999. 54(6): p. 960-3.
20. Kim, K.A., et al., J Clin Pharmacol, 2005. 45(8): p. 941-6.
What Is It?


• Science-based nutrition
• Dietary supplement



Quercetin-Bromelain
supplies the flavonoid
quercetin extracted from seed pods of the
Dimorphandra mollis plant. Flavonoids are
"semi-essential" nutrients found in many plants
and foods.

Bromelain is an enzyme complex derived from the pineapple stem. Bromelain supports tissue comfort and may enhance quercetin absorption.
Areas for further research

Mixed results have been seen with quercetin supplementation in Sports Nutrition studies.16 In one study, untrained young adult men took either 1,000 mg of quercetin or placebo for 2 weeks. The enhancement reported was a net change in distance achieved during a 12-minute exercise trial in the men administered quercetin. In another study, this time with elite athletes, 11 male cyclists were administered an antioxidant vitamin regimen, with or without quercetin.17 Six weeks of the regimen with quercetin (without changes to the cyclists diet, training, or competition schedules) significantly improved high-intensity cycling time trial performance during the competitive road racing session.

Finally, quercetin may be helpful for support of the prostate. Not uncommonly, aging men are concerned with prostate-related pelvic comfort.18 While the underlying means of support are not entirely clear, there is some early science suggesting that quercetin may promote pelvic comfort for a majority of men in this category.19


May Support a Healthy Respiratory System*

Human epidemiologic research suggests a relationship between quercetin intake and healthy lung function.11 In vitro and animal research models are largely in agreement with this finding, also suggesting mechanisms by which quercetin may support healthy respiratory function. Currently, there is some evidence from human studies suggesting that the respiratory system might be supported by quercetin intake, particularly when quercetin is given with vitamin C (a common combination in many food sources of quercetin). For instance, in a randomized, double-blinded, placebo-controlled study of 1,002 participants, the combination of 1,000 mg per day of quercetin with 1,000 mg of vitamin C (plus niacin) for 12 weeks produced some benefit in this area of health among a subgroup of participants over the age of 40 who rated themselves as physically fit.12

There is also some hope that quercetin may help promote healthy airway function in other ways; at least in preliminary work in guinea pigs, quercetin showed a propensity for helping respiratory function of the guinea pigs when challenged with a substance to which the guinea pigs had been sensitized.13 Additionally, a recent mouse model has generated some anticipation that quercetin may support healthy airway function by maintaining a healthy balance of immune system cells within the respiratory system.14 A fairly similar mouse study using Bromelain found that this ingredient also achieved desirable physiological effects.15
Bromelain to Enhance Quercetin

Bromelain has been used in conjunction with quercetin experimentally, as researchers have reason to believe that bromelain may enhance the transport of the bioflavonoids (like quercetin) across the intestinal membrane. At the end of a randomized, double-blind, placebo-controlled study where participants were administered 500 mg quercetin twice daily, the researchers continued with an open-label style study that supplemented the 500 mg quercetin twice daily with bromelain and papain also. The bromelain and papain apparently contributed greatly to the desired outcome, improving upon the results from quercetin given alone.19
Since it is generally not feasible to pursue this line of research within the human body, scientists currently rely greatly on in vitro and ex vivo studies to support their theories of why quercetin appears to confer these types of benefits in the cardiovascular arena. The fact that ingesting quercetin from food or supplements can increase blood levels of quercetin is an important factor to consider when evaluating such preclinical research.7 A recent randomized, double-blinded, placebo-controlled study of 1,023 participants found that daily doses of 500 or 1,000 mg of quercetin produced a significant dose-related increase in blood levels of quercetin in the first month, a gain that was then maintained for the duration of the 12-week study.8 (In this study, vitamin C and niacin were taken concurrently with the quercetin).

Additionally, several recent double-blinded, placebo-controlled studies suggest that over the course of six or more weeks, quercetin supplementation may support healthy blood pressure levels already in the normal range, as well as holding the ability to modulate blood factors.9, 10 These studies administered quercetin at relatively low doses, such as 150 mg daily. The latest research in humans is so focused on these issues that it is even specific enough to suggest that people with certain genotypes (variations in genetic constitution) are more likely to benefit from quercetin supplementation than others.
May Support a Healthy Cardiovascular System*

Scientific interest towards quercetin's potential to support the cardiovascular system was in part generated by results of the epidemiological Zutphen Elderly Study, which suggested that an increased intake of flavonoids, principally represented by intake of quercetin from tea, onions, and apples, was a factor associated with superior cardiovascular health in the participating elderly men.4 The finding was still significant when adjustments were made for other factors such as age, smoking, blood lipid profile, blood pressure, body-mass index, physical activity, and intake of dietary fiber and other antioxidants like vitamin C and vitamin E.

More recent research in humans, building upon a vast collection of animal and in vitro quercetin studies, has suggested mechanisms behind how quercetin may support a healthy cardiovascular system. Some of the key research suggests that quercetin supports the function of the endothelium, the interface of the vascular system where oxygen and carbon dioxide are exchanged.

In one such study (a randomized, placebo-controlled, acute crossover trial), 200 mg of quercetin administered to healthy men apparently was able to modulate circulating concentrations of nitric oxide5, an important messenger the body naturally produces to support the healthy flow of blood. Quercetin has also been highlighted as a compound that holds potential in helping to maintain the normal structure and function of endothelial tissue.6
DOCTOR'S BEST

To Order - Phone: (773) 472-2395
WWW.VITAL-NUTRIENTS.COM
This website collects absolutely NO user information for any reason whatsoever. We only use personal phone contact when you call.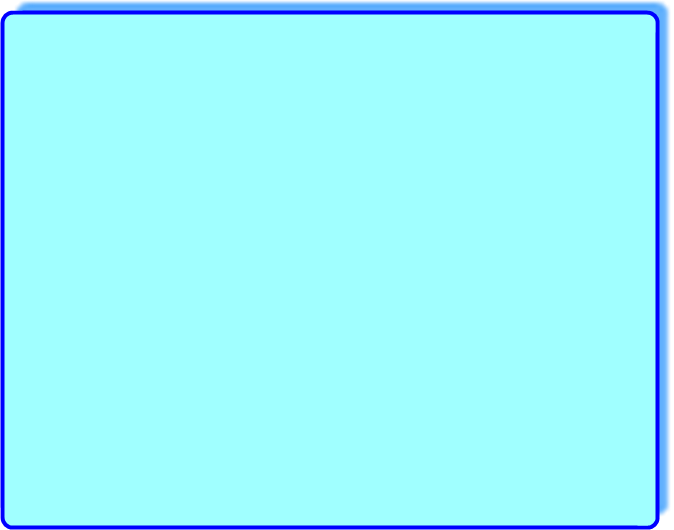 Once again, on any product that I carry, I will do my best to go
beyond my regular customer discount and meet any
bona fide price advertised on the Internet.

For reasons stated earlier, I do not correspond by email.
For more information or to place an order, please call me at:
The products presented on this website are dietary food supplements,
not medicines. No curative claims are made.
The statements on this website have not been evaluated by the FDA.
ALL PRODUCTS and PRODUCT NAMES on this website are
copyrighted, registered, or trademarked by the manufacturing company.
-Ron Pellegrini
(773)472-2395
Thank you,
Copyright 1999-2015 by Ron Pellegrini. All rights reserved.
Last modified June, 2015.
But please be sure to have first read my HOME PAGE.
Alphabetical Product Menu